Neurogenic bowel dysfunction (NBD) with symptoms of constipation and fecal incontinence is a common complication of traumatic spinal cord injury. In a new study, the aim was to identify factors that could predict the recovery of independent bowel function to assist clinicians in their prognosis of bowel function and to guide them to bowel management strategies useful for the patient.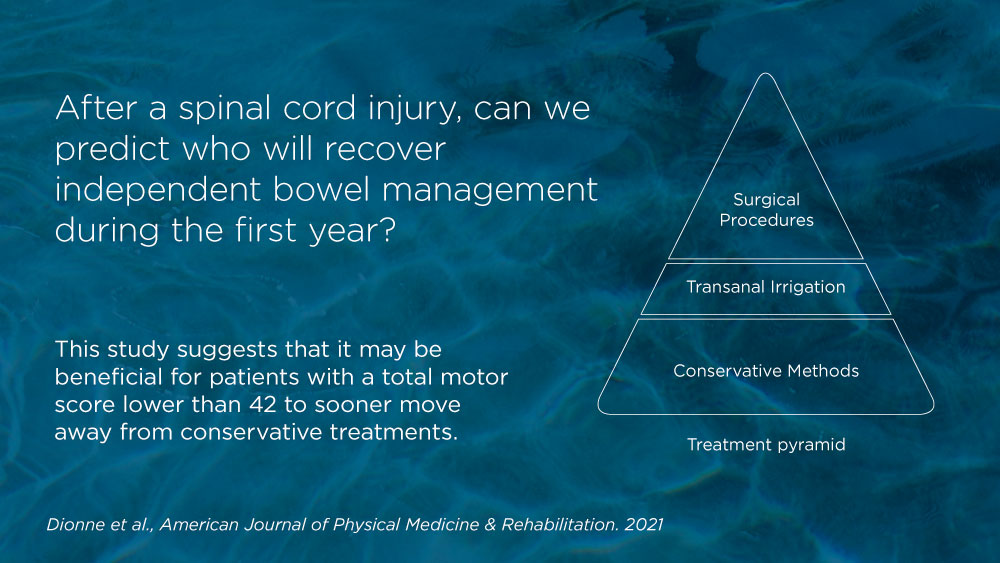 Read More
Topics: Bowel management, constipation, Spinal Cord Injury, neurogenic bowel dysfunction
Emmanuel et al, PLoS One 2021. The use of transanal irrigation (TAI) with Navina™ Smart, is an effective and well tolerated treatment for bowel dysfunction.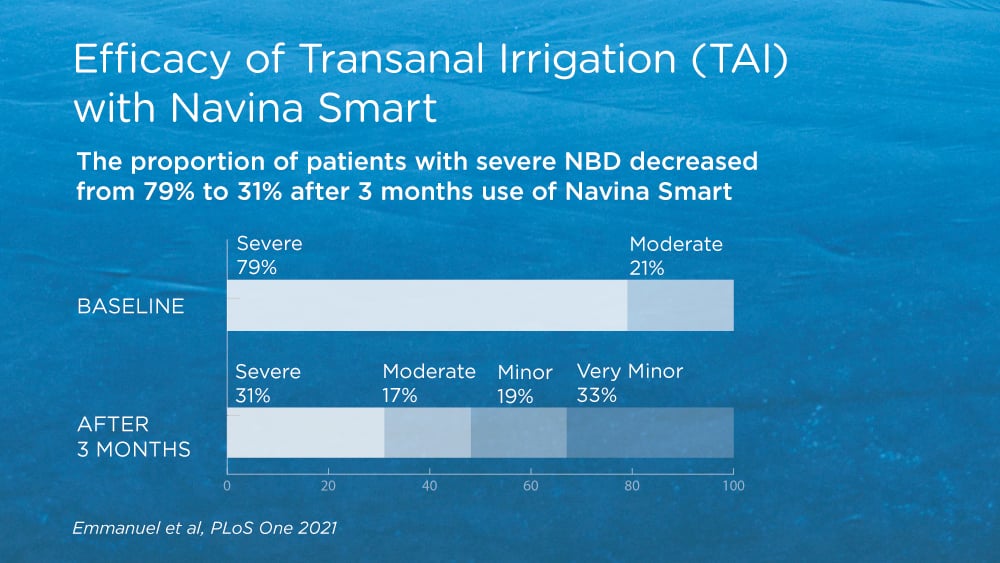 Read More
Topics: Bowel management, Transanal irrigation (TAI), Spinal Cord Injury (SCI), Neurogenic bowel, Bowel dysfunction, Fecal incontinence, constipation
Sun Jung Oh et al present one of the largest cross-sectional, population based online surveys in the US with the aim to determine the prevalence and predictors of individuals seeking healthcare for their constipation and the use of and satisfaction with over-the-counter medications in treating constipation.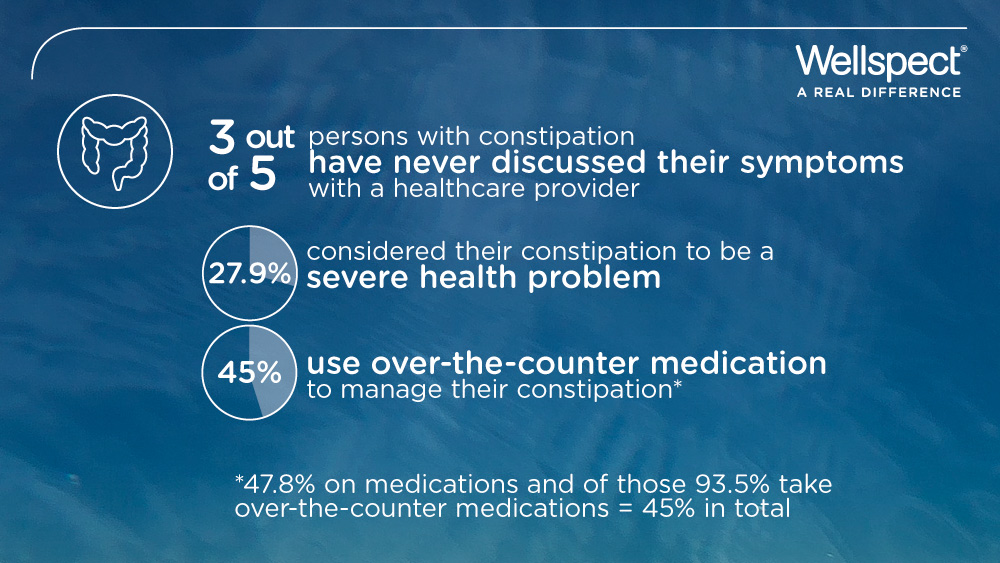 Read More
Topics: bowel disorder, constipation, functional constipation