On May 20th, the second in a series of three ACCT Let's talk… webinars took place with the purpose of Advancing Continence Care Together from a holistic perspective. With the contribution of Professor Anne Cameron, Dr. Ilan Koppen and Mrs Roberta Motta, renown lecturers and specialists, this second webinar looked at bladder and bowel management with a society focus. Here we share some highlights from the webinar, which you can also watch on-demand, using the link below. If you enjoyed Let's Talk Society, make sure you don't miss the next webinar Let's Talk Self on June 17th! And don't forget that each webinar – even if you watch it later – is approved for 2 CPD points*.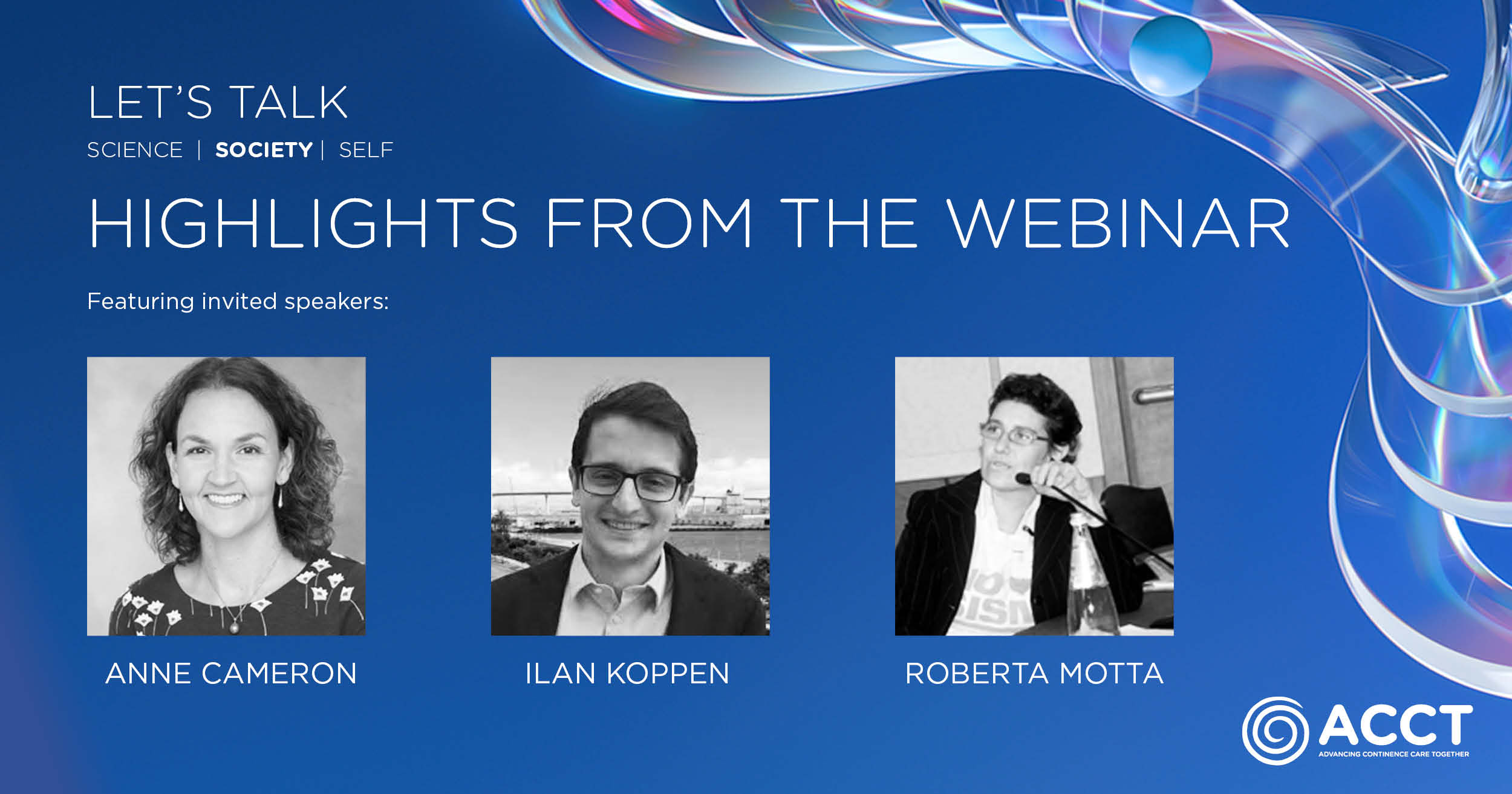 Read More
Storage and voiding symptoms often coexist, affecting up to 59% of individuals with MS. These clinical manifestations impact quality of life and are often associated with depressive symptoms, loss of work productivity, poor sleep quality and, in general, a deterioration in overall health. Problems related to micturition impede many people with MS from fully participating with family, friends and the community.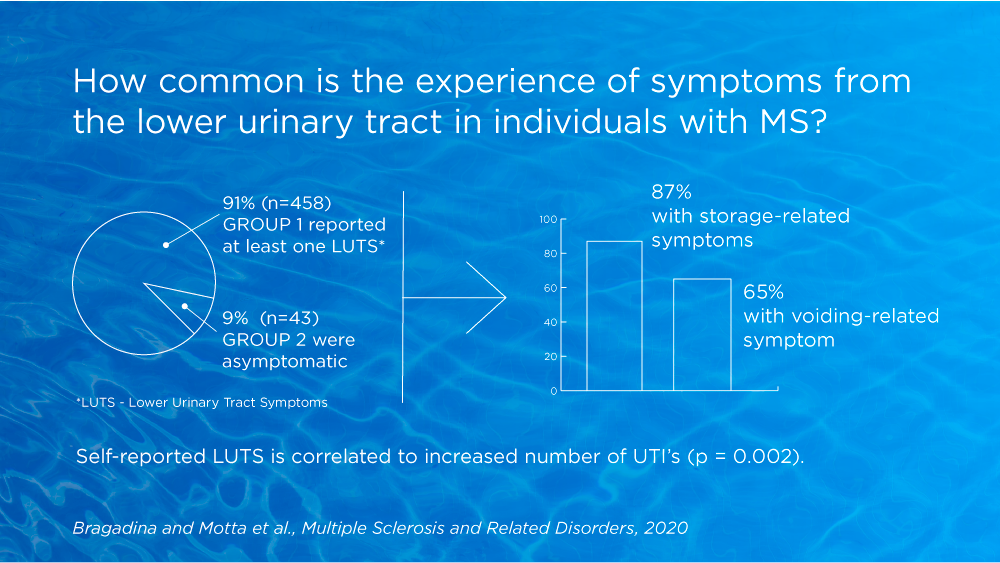 Read More
Topics: Neurogenic bladder, Lower Urinary Tract Symptoms (LUTS), Bladder dysfunction, Multiple Sklerose (MS)
Last Thursday, April 22nd, the first in a series of three ACCT live webinars took place. Let's Talk Science featured invited speakers Annelie Brauner, Vikram Khullar and Niall Galloway and looked at bladder and bowel dysfunction from a scientific perspective. During the event a lot of questions were received for the three speakers, but unfortunately there was not enough time to answer all of them live. In this blog post you are provided with the opportunity to take part in their interesting replies as well as view the results from the polls again.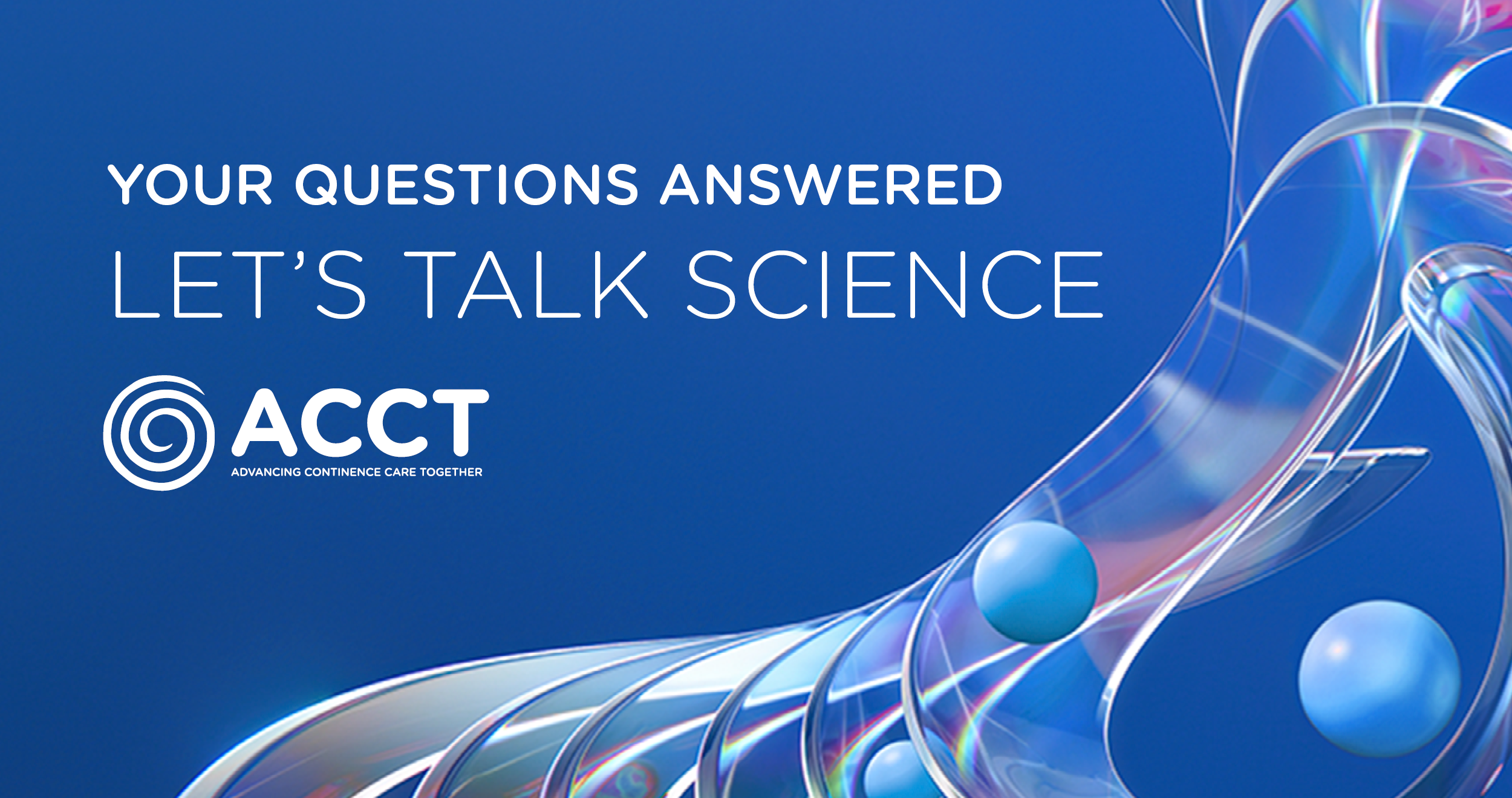 Read More