Patients with acute urinary retention are commonly given an indwelling catheter, thereby increasing risk of infection when compared to intermittent catheterization. A hospital in UK changed its practice and now uses self-catheterization as first-line management for patients presenting with acute urinary retention at the emergency department.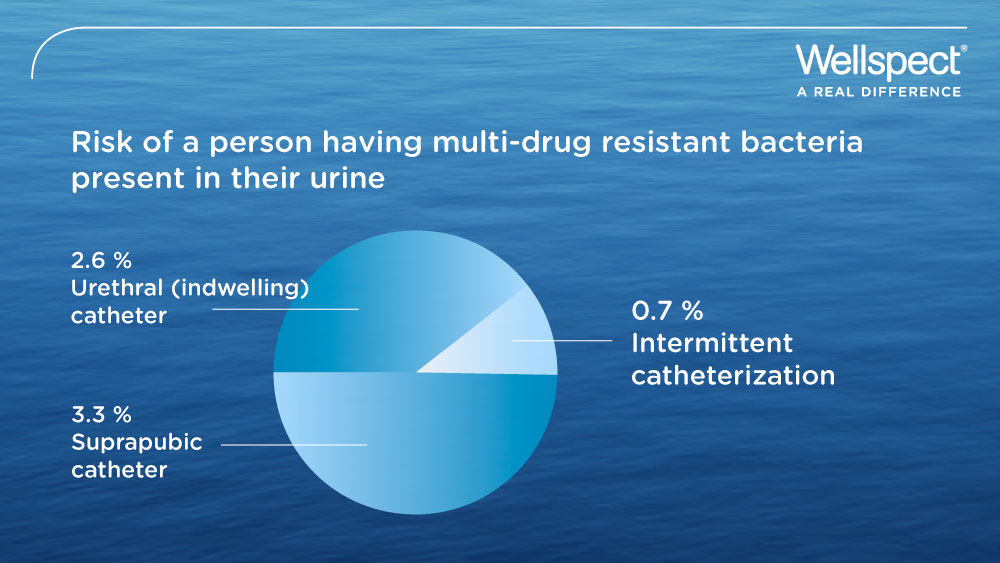 Upon arrival at the Emergency department, patients with acute urinary retention (AUR) are commonly given an indwelling catheter, which can cause problems with day-to-day management and carry a risk of infection. Each day that an indwelling catheter remains in place, the risk of a catheter-associated urinary tract infection (CAUTI) increases by approximately 5%. Indwelling catheters also increase the risk of a person having multi-drug resistant bacteria present in their urine, compared with intermittent catheterization (IC): that risk is 3.3% for people with a suprapubic catheter and 2.6% for those with urethral catheters, compared with it being 0.7% for those with IC.
In response to patient feedback, a hospital in UK changed its practice and emergency department nurses learned how to teach patients to self-catheterize. Within the project the time required for the two different catheterization procedures was assessed and it was found that it took a nurse approximately 30-40 minutes to insert an indwelling catheter, compared with 15-20 minutes to teach IC. Nurses with this awareness were more receptive to trialing the change and felt that, with the appropriate training, they were willing to teach IC as first-line management.
Following the training program, all patients who came to the emergency department with AUR and met the inclusion criteria were offered training in IC. The nurses at the emergency department found the process quick, simple and effective, and reported that it saved time and resources for both them and the doctors who previously had to insert the indwelling catheters.
This project demonstrated that by listening to patient feedback and engaging staff, practices can be improved. By introducing a gold-standard practice in the emergency department, patient care has been improved with fewer infections and saved clinician time and resources. The hospital now uses self-catheterization as first-line management for patients with AUR and emergency department nurses learn the procedure as part of their induction. This initiative won three awards in the categories of Continence, Infection Control, and Emergency and Critical Care category at the 2019 Nursing Times Awards.