Transanal irrigation has often been proven effective as a bowel management therapy for people with neurogenic bowel disorder. Neurogenic bowel disorder may occur in indications such as multiple sclerosis, spinal cord injury, spina bifida and Parkinson's disease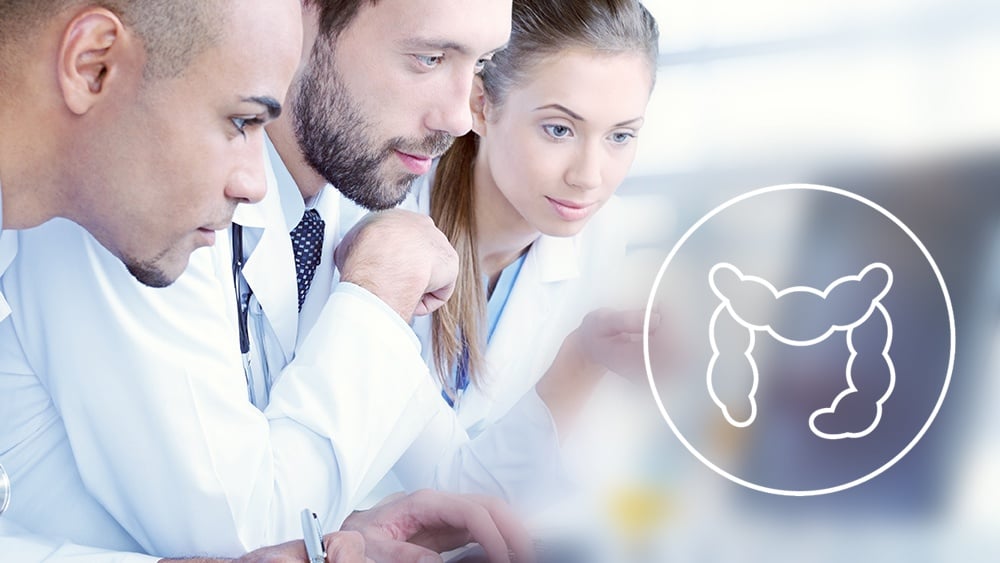 More and more studies have also shown that functional constipation and functional fecal incontinence may also be helped by transanal irrigation. There is also one rather large, and unfortunately growing, group in society which may benefit, namely patients needing to undergo surgery due to colorectal cancer.
Recent advances in management of colorectal cancer have improved patient survival, but this has led to increased recognition of long term side effects following the rectal cancer treatment. Between 60 and 90% of patients who have undergone an anterior resection due to colon cancer report severe bowel dysfunction in the first 12 months, and 25% have continuing issues. Symptoms include urgency, frequency, fecal incontinence, and flatulence; together these form a condition termed lower anterior resection syndrome (LARS). These symptoms have a negative influence on quality of life for these patients. A new publication explores the thoughts of patients who decide to try transanal irrigation as a therapy management for LARS and those who decide not to. The patients that try TAI show a high level of satisfaction, describing it as "life changing"
Summary of Publications
---
Acceptability and benefit of rectal irrigation in patients with Low Anterior Resection Syndrome: a qualitative study.
https://www.ncbi.nlm.nih.gov/pubmed/29226518
Author and Origin
McCutchan GM, Hughes D, Davies Z, Torkington J, Morris C, Cornish JA; LARRIS Trial Management Group.
UK
Summary
A qualitative study investigating the acceptability of treatment with transanal irrigation (TAI) of 17 patients with lower anterior resection syndrome (LARS).
Conclusions
Findings suggest that TAI is an acceptable method of treatment for LARS. Patients with the perception of worse symptoms were more likely to accept TAI. Improvements in quality of life were reported in patients who used TAI for 6 months.
Comments
A qualitative study of perception of TAI in patients with LARS.
See more details in the Publication Highlight.
---
Treating chronic constipation and faecal incontinence using transanal irrigation.
https://www.ncbi.nlm.nih.gov/pubmed/29240487
Author and Origin
Woodward S.
UK
Summary
Short review of transanal irrigation (TAI) when treating fecal incontinence and constipation.
Conclusions
The review concludes that offering TAI should depend on the individual rather than step-wise guidelines. Also, the nurse's input is important both when assessing the patient and therapy.
Comments
Short review of TAI in patients with fecal incontinence and constipation.
---
The use of transanal irrigations (TAI) in pediatric patients with organic defecatory disorders..
http://journals.lww.com/jpgn/Citation/2017/11002/NASPHAN_Abstracts.1.aspx
Author and Origin
Paul F, Sparrow A.
US
Summary
A prospective study of the effectiveness of transanal irrigation (TAI) in 18 children with organic (functional) defecatory disorders referred for surgery after the failure of other treatments.
Conclusions
There was an improvement in bowel control and care, neurogenic bowel dysfunction score, and bowel satisfaction scores after use of TAI therapy. None of the patients required surgery.
Comments
Conference abstract investigating the effectiveness of TAI in children with organic bowel defecatory dysfunction..
---
Adherence with transanal irrigation using the navinatm system is associated with personality traits even when there is impaired hand function.
http://journals.sagepub.com/doi/pdf/10.1177/2050640617725676
Author and Origin
Passananti V, Storrie J, Zarate Lopez N, Emmanuel A.V.
UK
Summary
An observational study of 28 patients with neurogenic bowel dysfunction and impaired hand
function, and their adherence to transanal irrigation therapy with Navina Smart.
Conclusions
Adherence of patients with poor hand function, after 12 weeks of using Navina Smart, was 57%. An external locus of control is associated with reduced treatment success.
Comments
Observational study investigating the importance of locus of control in patients with poor hand function.
---
This blog post is an extract of the Science Alert from January 2018 (76040-USX-1801)