Catheter-associated urinary tract infection (CAUTI) is a hassle and a great contributor to the wide spread of antibiotic resistant bacteria. Recent research shows that inappropriate use of urethral indwelling catheters in hospitals is one main reason behind CAUTIs.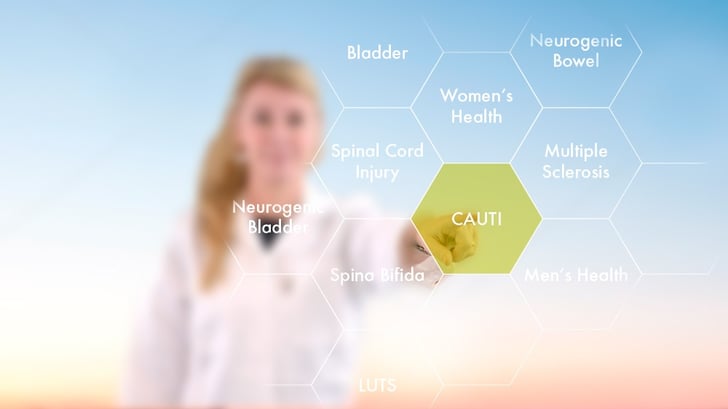 Indwelling catheter use in hospital can however be influenced by implementing and using a more conservative approach.
You will find a summary from these articles in this blog post!
---
Inappropriate urinary catheter reinsertion in hospitalized older patients.
https://www.ncbi.nlm.nih.gov/pubmed/28065334
Author and Origin
Hu FW, Tsai CH, Lin HS, Chen CH, Chang CM. Taiwan
Summary
Observational prospective study on indwelling catheter use in 321 hospitalized older patients.
Conclusions
Inappropriate catheter use was common. For example, almost half of all catheter reinsertions lacked a clear reason. Catheter use was found to be a predictor for prolonged hospital stays and complications.
Comments
Study showing the common inappropriate use of indwelling catheters in hospitalized older patients.
---
Omitting perioperative urinary catheterization in laparoscopic cholecystectomy: a single-institution experience.
https://www.ncbi.nlm.nih.gov/pubmed/27943036
Author and Origin
Hata T, Noda T, Shimizu J, Hatano H, Dono K. Japan
Summary
Observational study of urinary complications in 192 patients undergoing laparoscopic cholecystectomy, with or without placement of a urinary indwelling catheter.
Conclusions
Fewer urinary complications and slightly shorter hospital stays were observed in the non-catheterized group. Urinary retention occurred in 1.6% and was resolved after temporary catheterization.
Comments
Study showing successful implementation of a restricted indwelling catheter use protocol in hospital care.
---
To learn more, please click the button to download the Scientific Review "Catheter Associated Urinary Tract Infection (CAUTI)", a summary of current research in this field.
We would also like to recommend http://cautireduction.com/ for more information about CAUTI reduction research and tools.
---
This blog post covers the topic CAUTI and is an excerpt of Janury's Science Alert. To download the entire Science Alert, please click the button below.
This blog post is an extract from the Science Alert from January 2017 (76040-USX-1701)