Re-use catheters are still common in many countries, simply because of the lower price. But what's the cost in the long run when adding complications and quality of life factors into the equation?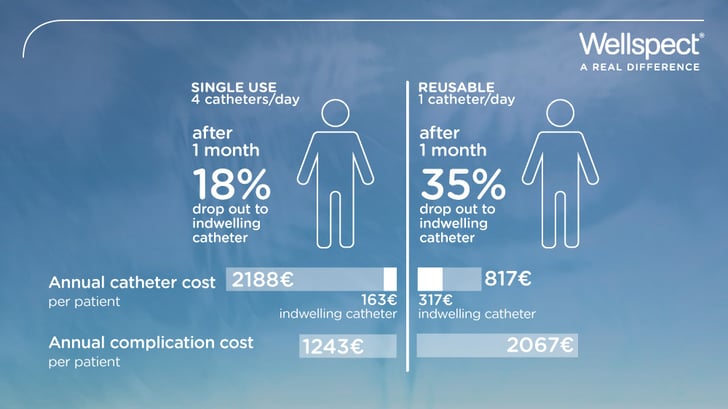 The use of non-coated urinary catheters (re-use catheters) is common in many countries, especially when the reimbursement system does not support the use of hydrophilic catheters.
Re-use is practiced in Australia, Canada and the United States, and in developing countries, whereas many other countries reimburse and use single-use catheters. This disparity probably derives from legal requirements, published guidelines and different views on cost.
Wellspect conducted a cost-comparison study to compare single-use/coated catheters to re-use/non-coated catheters in a group of individuals performing intermittent catheterization.
Almost 2/3 of the additional catheter cost associated with the single-use strategy in comparison to re-using catheters was offset from savings due to fewer complications.
The decrease in patient suffering from fewer complications would also add to the benefits of single-use strategy.
Read the entire summary or download a printable PDF of the study by clicking the button below.