During this spring Wellspect will be hosting a series of ACCT webinars on three different occasions, focusing on three different perspectives of bladder and bowel dysfunction with the purpose of Advancing Continence Care Together.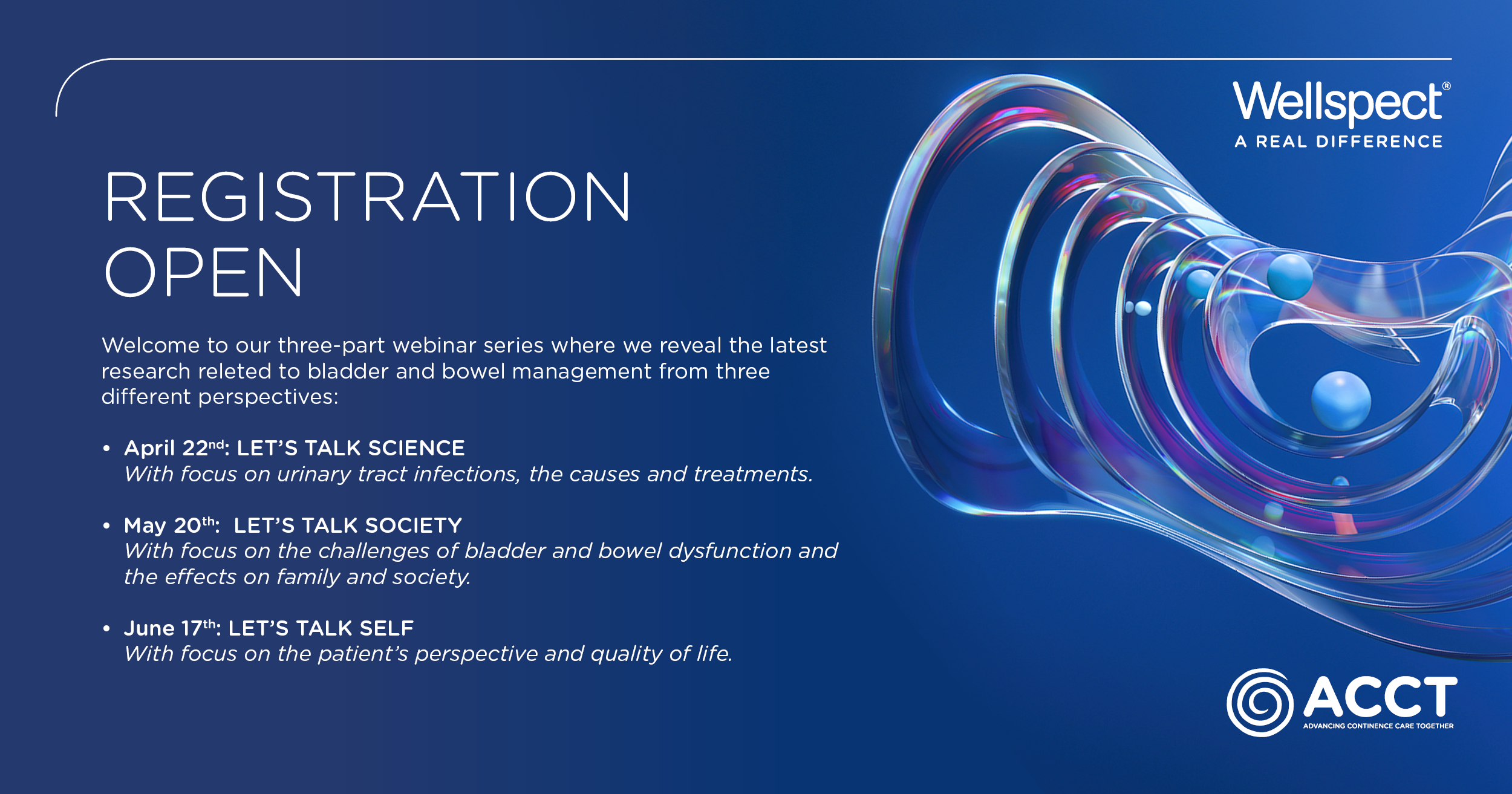 ACCT was initiated by Wellspect with the purpose of taking a holistic approach to bladder and bowel dysfunction. We believe in transparency and interaction between scientific research, clinical practice, and the continence care industry, which is why we want to bring together the broad knowledge of our collective experience, to push the frontiers and make a real difference for everyone who relies on our progress.
On April 22nd, May 20th and June 17th between 14:00 and 16:00 CET we will take a deep dive into highly relevant topics within the field of bladder and bowel dysfunction. On the first occasion, April 22nd, we will take a look at the latest research within Science, whereas on May 20th, the angle will be Society. We finish on June 17th with bladder and bowel management from an individual perspective, the Self aspect.
Help us break the stigma and join the discussion. Let's talk about bladder and bowel interaction together.