Information about the urinary microbiota is likely to modify the diagnosis, prevention and treatment of urinary disorders. This review highlights the role of urinary microbiota in development of several lower urinary tract (LUT) functional disorders.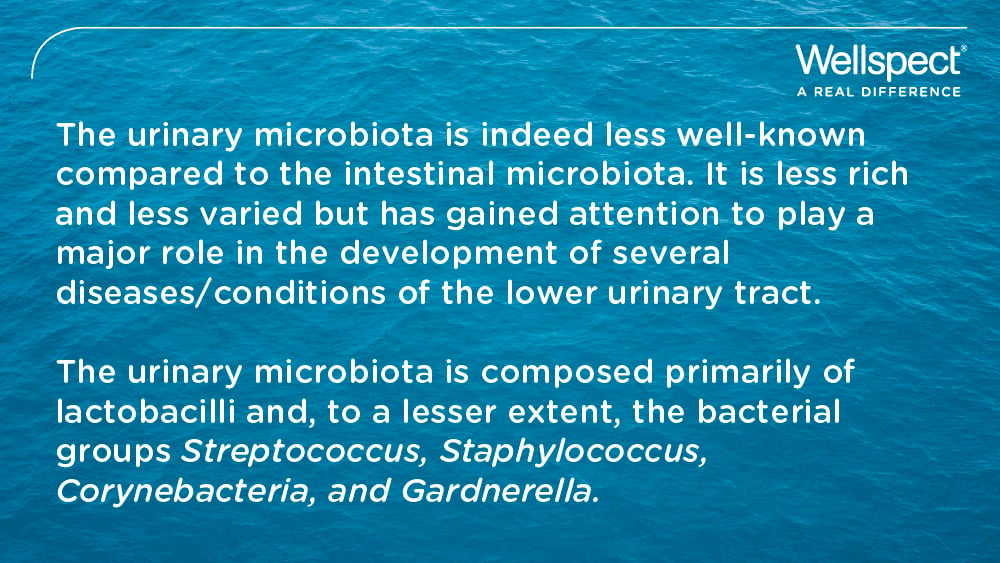 The traditional view of urine sterility has been challenged by the discovery of the urinary microbiome, meaning a mix of bacteria and microorganisms within the urinary tract, just as is known since long time in the bowel. This unique relationship between microbes and humans is still not fully understood, but has gained a lot of attention in clinical research in the last decade. With more advanced technology available to detect bacteria, we know for certain that urine is not sterile and there is a suggestion that the urinary microbiome may play a major role in several diseases of the urinary system.
Recent studies have cast doubt on the idea that urinary infections are related to bacteria of intestinal origin. Researchers have suggested that an imbalance in the bacterial population that comprises the urinary microbiota (dysbiosis) may be responsible, particularly in the onset of urinary infections or in some urinary tract or prostate diseases.
Studies currently being conducted on the urinary microbiota may lead to new methods of preventing or treating urinary problems.